Take the first step towards better vision with LASIK.
Thousands of our patients have already benefited from our LASIK procedures, find out if you're a candidate for refractive surgery today.
Why should I get LASIK eye surgery?
The most common reason that a person gets LASIK eye surgery is because they have refractive errors. But what does it really mean when we're told that our vision is blurry because we have a refractive error? We see the world around us by the way our eyes bend (refract) light. Refractive errors are visual imperfections that prevent the eye from properly focusing light, causing blurred vision. Refractive errors usually can be "corrected" with eyeglasses or contact lenses, or they can be permanently treated with refractive surgery.

Schedule Your Free Consultation
Types of Refractive Errors
---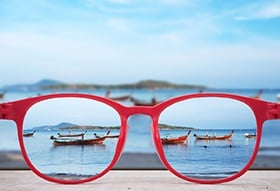 Nearsightedness (Myopia)
Myopia is when light from a distance object comes to focus in front of the retina and as a result objects at a distance are blurred while while close objects are clear.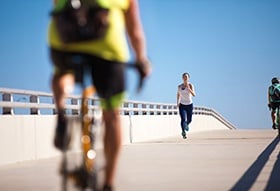 Farsightedness (Hyperopia)
Hyperopia is when light from a distant object comes to a focus behind the retina and as a result objects that are near might be blurred and objects at a distance are clear.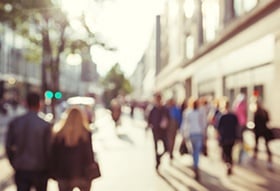 Astigmatism
Astigmatism is a refractive error when light rays entering the eye don't focus on a single point, but two points, leading to blurred vision at distance and near.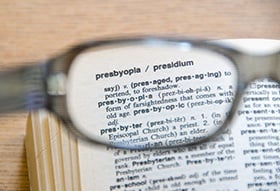 Presbyopia
Presbyopia is a condition that affects the lens inside the eye. As we age, the lens gradually loses its flexibility which makes it difficult to see close objects like books, smart phones or computers. This is a normal part of the aging process which is why people need reading glasses as they age. This typically affects people over the age of 40.
How do you know if you are a candidate for LASIK or other Refractive Eye Surgeries?
LASIK could be for you!
Take this quiz to learn if you are a good candidate for LASIK.
Considering LASIK?
Download our eBook to learn how LASIK could change your life!
Options for Distance Vision
iLASIK Technology

iLASIK (also known as "Bladeless LASIK") creates a flap on the cornea using laser technology to eliminate refractive error by reshaping the surface of the eye on a minor microscopic level. Prior to surgery, laser mapping will be done on each eye. This analyzes the amount of nearsightedness, farsightedness, and astigmatism to ensure the most customized treatment.

PRK

PRK is different from iLASIK in only one aspect - there is no flap created. PRK uses the exact same laser that iLASIK uses to correct refractive errors. Instead of creating a flap, the laser is applied. This is a great alternative for patients with a thin cornea.

ICL

(Implantable Collamer Lens or Implantable Contact Lens) is an alternative to LASIK and PRK for correcting moderate to severe nearsightedness. Unlike traditional contact lenses, this lens is surgically implanted and does not need to be changed regularly.
---
Options for Near and Intermediate Vision
And with new multifocal IOLs like the Panoptix and Symfony lens, Refractive Lens Exchange can correct distance, intermediate and near vision at the same time.
---
What to expect during your LASIK consultation
A LASIK technician runs tests using iDesign technology with 25x more accurate measurements than other methods used for contacts or glasses.
Meet with a LASIK doctor to discuss options for LASIK eye surgery and to answer all of your questions.
Meet with a LASIK coordinator to discuss potential surgery dates, cost, financing options, and to answer any final questions you might have.
Ready to have your best vision?
Ready to have your best vision?