Brian A. Zembower, O.D.
Family Vision Care, Contact Lenses, and Ocular Disease Management Optometrist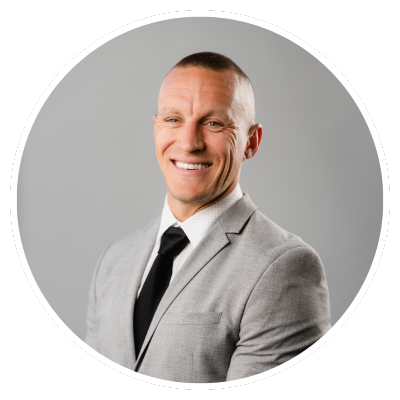 I care like no other
About Dr. Zembower
Dr. Brian Zembower loves helping patients improve their eye health and vision. His expertise includes ocular disease management, glasses and contact lens prescriptions, and co-managing patients through cataract and refractive surgery. Born and raised in Dayton, Ohio, Dr. Zembower attended Capital University for his undergraduate degree in Biology Pre-Med. While attending college, he played soccer and ran middle-distance track. Dr. Zembower then graduated from Ohio State University College of Optometry, where he was awarded the Health Professional Scholarship with the United States Air Force.

Following graduation, Dr. Zembower spent three years in the USAF where he received multiple awards and commendations. After separating from the Air Force, he decided to move to Phoenix and practice optometry. He joined Horizon Eye Specialists in 2022. When he's not seeing patients, Dr. Zembower devotes time to his hobbies and volunteer work. He loves hiking with his dog, Apollo, and going to the gym. He volunteers with the Humane Society by helping dogs find new homes through adoption.
Meet the rest of the team
Our team of highly skilled and compassionate eye doctors offers personalized and high-quality care for LASIK, cataract surgery, glaucoma management, general eye care, and more, using the latest technology and techniques to help you achieve clear, comfortable vision.