Jonathan J. Levin, MD
Refractive Cataract Surgeon, Diseases of the Eye

Dr. Levin sees patients at the following locations: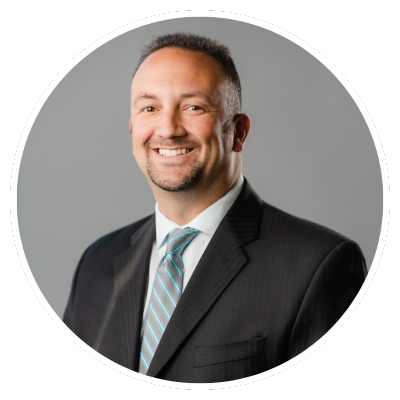 I care like no other
About Dr. Levin
Dr. Jonathan J. Levin is a board-certified general ophthalmologist and refractive cataract surgeon. He joined Horizon Eye Specialists & Lasik Center in 2011 and currently serves as Medical Director. Dr. Levin has a special interest in femtosecond laser-assisted cataract surgery (FLACS), as well as premium lens implantation involving astigmatic correction and multifocal lenses, enabling his patients to achieve a high level of glasses independence.

Dr. Levin also had the honor of being the first ophthalmologist in Arizona to implant the groundbreaking Light Adjustable Lens implant from RxSight. The LAL is the first and only (FDA-approved intraocular lens implant (IOL) that can be adjusted after cataract surgery, allowing surgeons to partner with their patients and achieve optimized results for every unique eye.

In addition to cataract surgery, Dr. Levin sees patients for many aspects of ophthalmic care, including YAG laser procedures (after-cataract membrane), glaucoma and glaucoma lasers, diabetes eye care, macular degeneration, and eye emergencies.

Dr. Levin grew up in Milwaukee, WI. He is an avid Wisconsin sports fan, especially of the Milwaukee Bucks. He is an active member in several medical societies including the American Medical Association, American Academy of Ophthalmology, and American College of Surgeons.

Dr. Levin is a Phi Beta Kappa graduate of the University of Wisconsin. He earned his medical degree at the Medical College of Wisconsin in Milwaukee and completed a one-year transitional year internship at Aurora St. Luke's Hospital in Milwaukee. Dr. Levin then completed his ophthalmology residency at the world renowned Mayo Clinic in Rochester, MN.

Dr. Levin lives in Peoria, AZ and enjoys spending his free time with his wife, 2 children, Great Dane, and 5 Chihuahuas.
Meet the rest of the team
Our team of highly skilled and compassionate eye doctors offers personalized and high-quality care for LASIK, cataract surgery, glaucoma management, cornea, general eye care, and more, using the latest technology and techniques to help you achieve clear, comfortable vision.